Rollback
These porch swings
are a bit fancier than the Round-bottom swing I designed. Notice the curves on it. These are extra sturdy (as are all of my porch swings). The slats on these swings are 1 inch. Most swing manufacturers use 1/2 - 5/8" slats at the thickest.
Cup Holder Option Available- Add $25

Want cup holders? For 25 dollars more you can get one on each arm of the swing. (Cup holder shown below). You will see the place on the payment page if you want the cup holders.
2 foot - $39
3 foot - $134 4foot - $135
5 foot - $139
6 foot - $259
40 Dollar Flat Rate Shipping On All Products
We also offer a design with a flip down cupholder table! Click Picture for Details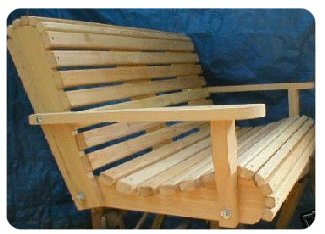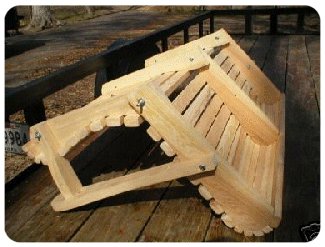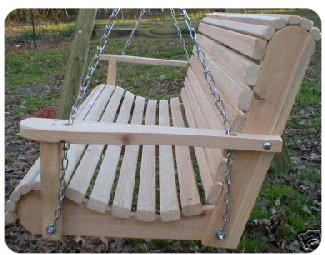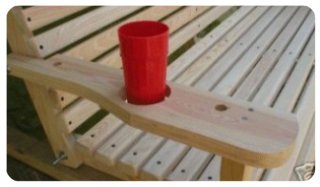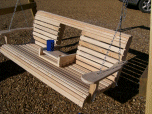 Note: The cupholders aren't just a hole in the arm. We build a catch underneath so that the drink won't fall through.